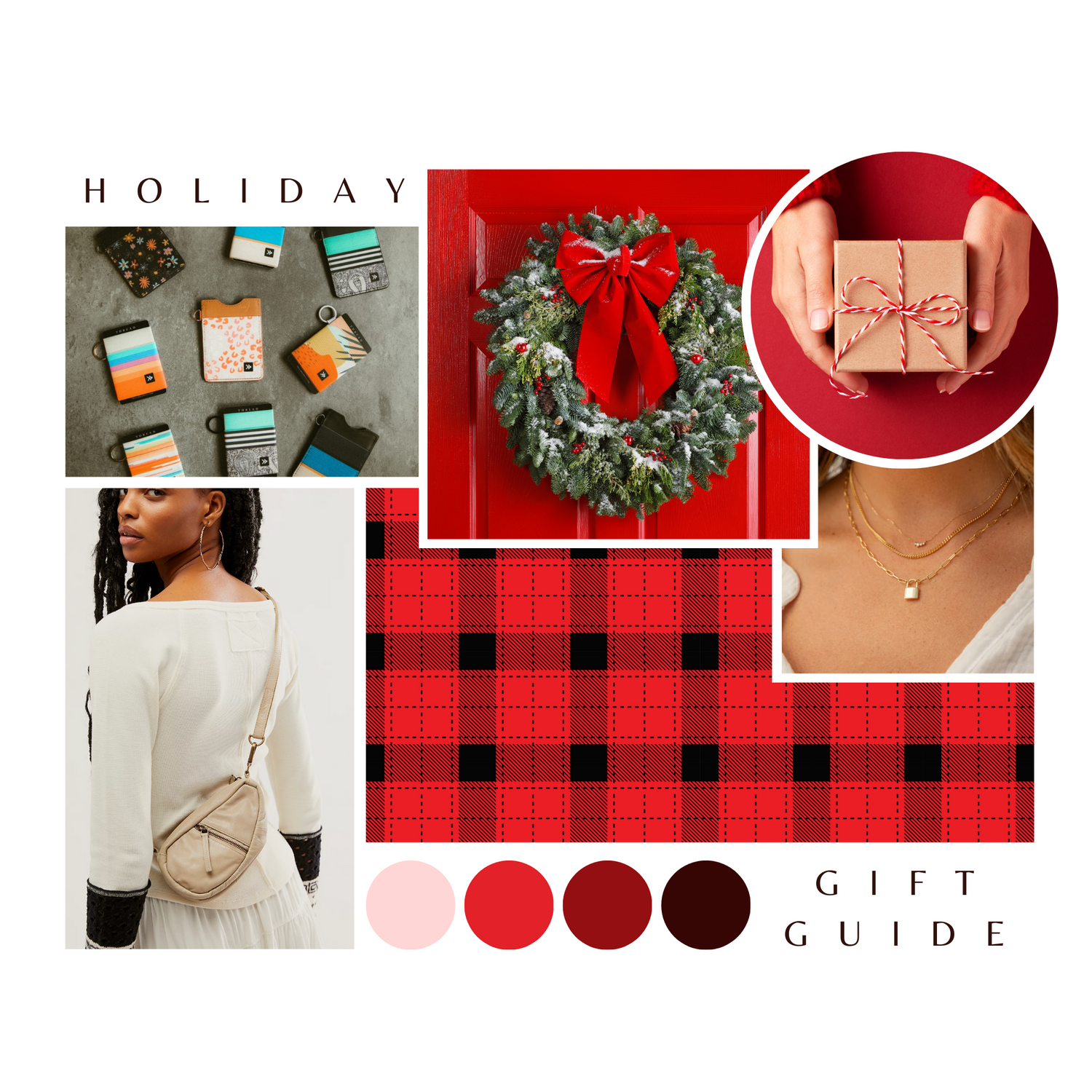 It's that time again!  Holiday gift season is here and one of our main goals at Shol's boutique is to have a mix of products that work for many age groups and price points.  Of course it's always the thought that counts, but a girls got a budget.  Even if you're looking for something small under $25, or something very special, we can help!  Let's get right into it!
Gifts Under $25
If you're looking for a little something, Shol's carries a large variety of puravida bracelets and earrings that could fit the bill.  A great unisex items are the thread wallets collection which have bifold and vertical wallets, key chain clips and lanyards all priced under $25 in a variety of colors and patterns.  A great gift idea for the ladies can also be the poppy & pout lip tints.  At $14.95 they're an affordable gift from a women owned company with 100% all natural ingredients in a variety of colors that all smell and feel wonderful on.
Gifts Under $50
For Gifts under $50 we have a great Free People Warm Me Up cap sleeve sweater that can be worn forward or backwards.  It literally goes with everything, has a super soft fuzzy feel and comes in this gorgeous winter white.  We also have a great selection of jewelry, including these brand new Power Gemstone stackable bracelets from gorjana that come in three great colorway options.  A great unisex option in this category is the Ori Chelsea Pocket bag.  This is a great option for the traveler in your life to keep everything strapped to their front (anti-theft) and comes in great water-resistant colorways for $39.95.
 Gifts Under $100
Shol's boutique offers a great selection of gifts under $100 for the lady in your life.  We have a plethora of great sweaters in this category including the brand new Frankie Cable knit sweater from Free People in both Olive and Ivory.  This versatile 100% cotton sweater is a great piece for all-season wear and comes in at $98 retail.
Another great sweater options is this unique color block sweater from Elan.  An acrylic blend, she's super soft and has a great combination of unobjectionable neutral colors including beige, white and grey with bell sleeves to cozy up in the cold months.  Just $69, she's a steal.
A personal favorite is a turtleneck sweater.  The Kezia Cream turtleneck sweater from French Connection has unique button sleeve details and makes a great gift for any age woman.
Our Eldridge Shacket from Steve Madden just got reduced from it's $119 retail price to $89, making it an awesome gift for under $100.  The colorway includes a mix of blues, tans, and merlot and looks great with denim as well as block.  She will thank you without a hint of sarcasm.  
I also included the Ori Willesden bag in this category.  Also a great unisex gift for the traveler, you can switch the straps to carry right or left and it has an extra side pocket for easier phone access.  Great array of colors to choose from and can be used as belt bag, crossbody or backpack.
If you need help choosing, we're only a phone call or email away!  Stop by and see us if you're in the neighborhood - we gift wrap too!
Happy Holidays,
Shole